Get Help Your OCI Services From OCICARDS.com
24/7 OCI Agents UK, USA, Canada, Australia, Europe & World

OCIcards.com is One stop solution for OCI application, OCI renewals, new OCI application, convert PIO card to OCI card, updating OCI booklets. Trusted and fast OCI card application submission services. We charge £100 or $140 to complete OCI (Overseas Citizenship of India) application. Our OCI agents will fill out your online application, convert documents, resize documents and photos, submit required documents, upload image and signature. We can also book an appointment with OCI centre.
India OCI Services to People of Indian Origins All Over the World
We provide India OCI services to Indian from these countries. OCI application, OCI renewals, PIO to OCI and OCI help in the United States, United Arab Emirates, Malaysia, Saudi Arabia, United Kingdom, Canada, Sri Lanka, South Africa, Kuwait, Mauritius, Nigeria, Oman, Qatar, Australia, Singapore, Trinidad and Tobago, Thailand, France, Bahrain, Fiji, Guyana, Netherlands, New Zealand, Suriname, Italy, Germany, Philippines, Indonesia and Kenya.
We are UK based OCI Application Agent that charge £100 for UK & European citizens.
We charge $140 US dollars for citizens from the USA, Canada, Australia, New Zealand and rest of the world.
OCI Services For Indian Origins in European Union (EU)

24/7 OCI help services that includes OCI application, OCI renewals, PIO conversion to OCI cards, Indian passport renewals, surrender certificate and other OCI services in Austria, Belgium, Bulgaria, Croatia, Cyprus, Czech Republic, Denmark, Estonia, Finland, France, Germany, Greece, Hungary, Ireland, Italy, Latvia, Lithuania, Luxembourg, Malta, Netherlands, Poland, Portugal, Romania, Slovakia, Slovenia, Spain and Sweden.
OCI Cards.com Online OCI Agents for Middle Eastern Countries

Hundreds of thousand Indian origins living in different Middle East countries. We offer a dedicated OCI services to help Indians living in Bahrain, Egypt, Iran, Iraq, Israel, Jordan, Kuwait, Lebanon, Libya, Malta, Morocco, Oman, Qatar, Syria, Tunisia, Turkey, Saudi Arabia and UAE. Our OCI services are designed to speed up the process and make it easy for Indian origins to acquire OCI cards, OCI card is a lifelong visa that enable holder of this document to travel to India unlimited and enjoy great benefits. Our OCI agents will book your OCI appointment and complete OCI application as well as check your OCI application status.
OCI Cards had provided great expertise in my OCI application. Everything went smoothly and I had received my OCI stress free.
Amazing service, got my OCI card done quickly and swiftly. Thank you 😊
Great service received from Ujjawal, Amita and team. My application was a little complicated due to name change but they put my mind at ease from the first conversation, till right till the end. The process was seamless and with this application very complex they managed to sort and let me know what documents are required. They also Assisted with application and appointment. If you have anything that you need to get sorted for an oci from new or to changes I would definitely recommend the team. Thank you once again.
My husband and I got white glove service and on time delivery of my oci. They were very professional and patient thru the process and handled most of the complex work which was much appreciated. Great experience working with them and highly recommend their services.
Keeran Mukhiya
2022-06-15
highly recommended Wonderful service
I was more of a skeptical about the internet service due to past bad experience I had faced. This was the by far no hassle service that was provided. I only wish if India government can follow the same path rather than deterring people's from there sites and services. Unbelievable experience and easy to follow and they sticked with me untill I got my OCI CARD. KUDO'S TO THEM AND THIS SERVICES KEEP UP THE GOOD WORK.
Ravi Kondapalli
2022-05-25
Very Knowledgeable and helpful. Prompt in response and made a confusing process easier.
Very happy with their service. They helped through every step of the way. Thank you Ujjwal.
Highly recommended! Great advice.
CHARLOTTE FERNANDES
2022-05-19
We got two OCI of ours done very smoothly, we had no stress for the appointment date, everything was looked after well by Ujwal and his team, And the OCI arrived very much on time. Thanks alot for providing a swift service.
Our OCI Visa Application Fee £100 For UK Citizens, $140 For the USA and Rest of World

India OCI Services to Indian All Over the World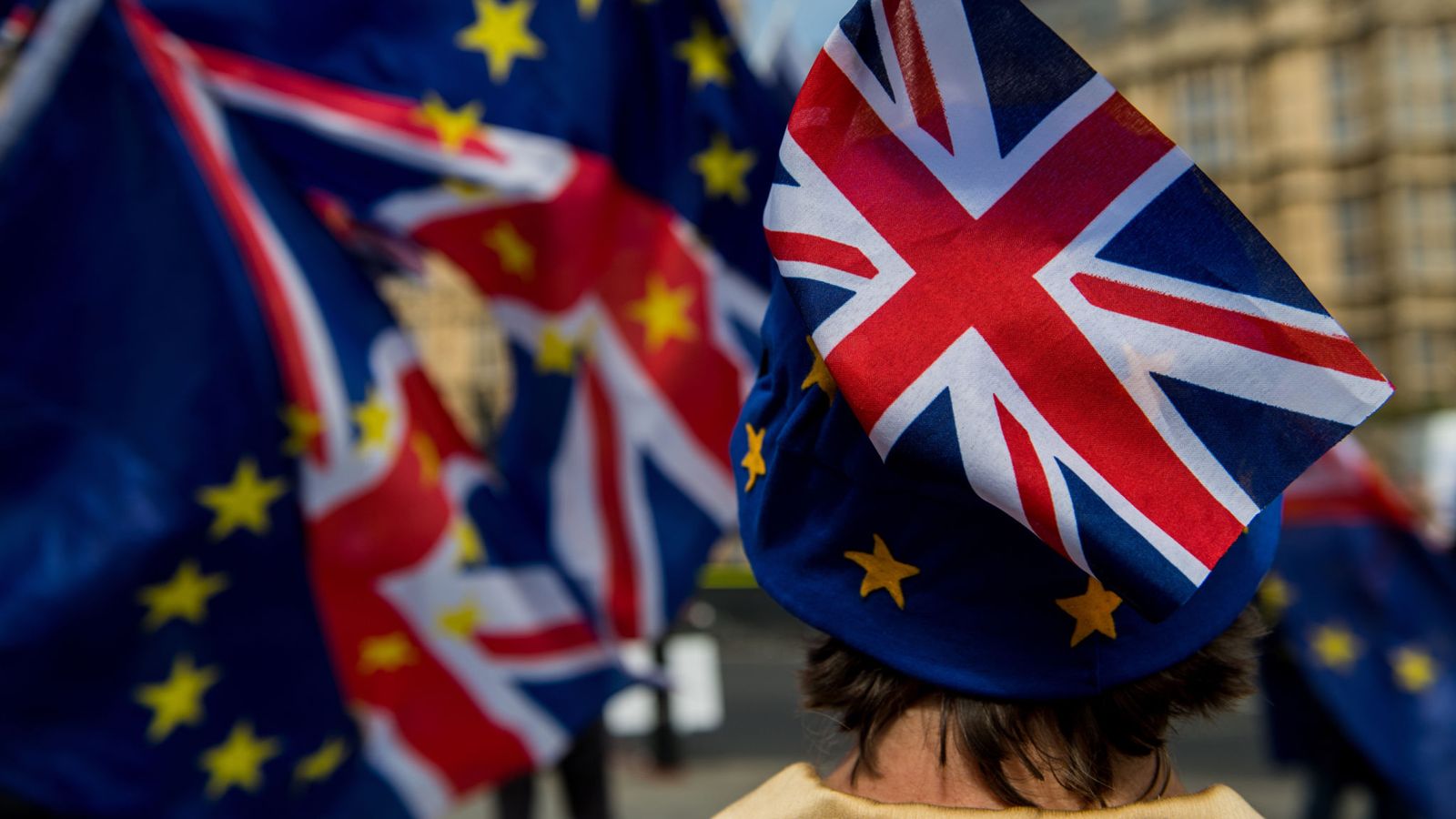 OCICards.com – Hassle free OCI application services
We are based in United Kingdom and offer fast and reliable OCI application filling services. Our team will fill out your online application, submit required documents, upload correct size image and signature. We will book your appointment with VFS visa center.  OCI (Overseas Citizenship of India) is a permanent India visa that entitle OCI card holder to enjoy unlimited travel, property rights, education rights and much more. OCI card is India's dual citizenship answer for people who need Indian citizenship.
Trusted India OCI Agents For The World

How OCI Application Work?
Step 1: Select your OCI package
Step 2: Select number of OCI application required
Step 3: Make payment by debit cards, credit cards & bank transfer.
Step 4: Our team will collect information & documents from you
Step 5: We will resize and change the documents format as per OCI guidelines
Step 6: We will create your online OCI application
Step 7: We will upload digital documents in your online OCI application
Step 8: We will book your appointment with OCI Team
(For UK customers, US customer can send application by post)
Step 9: Print your list of documents provided by us and go for appointment  with application & documents
Step 10: Get your OCI Card & travel to India hassle-free.
How do I get started with my OCI Application?
If you want our professional team of India oci visa team to complete your OCI process then please get in touch with our experts now. We are open 7 days a week so please fill the contact form and our team will be in touch with you as soon as possible.
What is OCI Card and WHY It's Important for Indian Origins?

Overseas Citizenship of India, abbreviated by OCI, is, in essence, a certification of overseas citizenship or permanent residency of India. It is available and applicable for the people who belong of Indian origin but are currently living in a distant nation. By availing the same, an individual can become an overseas citizen of India and work here for an indefinite period. However, despite such a status, the OCI Card does not provide the holder with the right to take part in an election or own a public organization. The Indian Government is capable of revoking the OCI status under certain circumstances. Additionally, those people, who have previously been Bangladeshi or Pakistani citizens, will not be eligible for the OCI Card. The procedure to apply and acquire the OCI Card is conducted through an online method. In this aspect, Our OCI agents will need to fill up the application form of the same through a web-based module. Once the initial process is completed, the claimant will need to print the application form and submit two of them alongside the required documentation. A certain amount of fee or charge will also be required for the completion of the entire modus operandi. The procedure is, indeed, time-consuming and can take almost a few days to complete. It might get delayed due to technical issues as well. If anyone is booking a flight to travel to India, then they should do the same after obtaining their respective OCI Card.
The Eligibility Criteria for Obtaining an OCI Card
The Indian Government, on the application, may register or acknowledge an individual as an Overseas Citizen of India if he/she is eligible for it. The respective eligibility criteria of the same are as follows –
He/she was an Indian citizen on 26th January 1950 or at any other period thereafter; or,
He/she was technically eligible to become an Indian resident on 26th January 1950; or,
He/she belonged to a region or territory, which became a physical part of India after the first Independence Day on 15th August 1947; or,
He/she is a grandchild of an individual who fits all the aforementioned criteria.
A minor child of such person or people will also be eligible for an OCI Card. However, a citizen of Bangladesh and Pakistan will not be able to apply for their respective OCI status. Furthermore, a person, who has formerly served in the army of another nation or region, will not be eligible for the same as well.
What Are The Benefits of Applying or Owning an OCI Card?

Having an OCI status can be beneficial for an Indian individual who has been living in another nation for a certain period. Some of them have been depicted down below!
As an OCI Cardholder, you will get to enjoy multiple entries in the nation of India throughout your lifetime.
The OCI Card will also work as a lifelong, multi-purpose visa for the owner, or holder, of the same.
With the OCI status, the holder will not have to report anything to Indian Police or Government-associated authorities during a prolonged stay.
They can indulge in the economic, financial, and educational fields in India.
An OCI Card owner can apply for employment in the private sector and various other segments, except missionary, mountaineering, RAP, and research-based work.
He/she can also perform professional practice, such as dentist, doctor, pharmacist, nurse, etc., only if the relevant regulation allows them to.
However, they will not be eligible to participate in the agricultural, acquisition, or plantation-based properties. If they attempt to do the same, then their OCI status will be removed.
How Long Does It Take to Get a New OCI Card?
After an individual has successfully admitted their documentation and applied for the OCI Card, they'll have to wait for at least six to eight weeks. Once the procedure gets approved, it will be delivered to the applicant through either courier or post. While acquiring it, you will need to provide a self-addressed Special Delivery Envelope. It will be employed to return the OCI Card alongside the passport. However, if you want, then you can also use the courier service, which will be offered at the OCI Card providing centre.
You will need only a single envelope per application to return the processed and perfected OCI Card along with the required original documentation. To avail of the secured and well-maintained courier service, you will need to seek details about the same from the advisor. Otherwise, it will be almost impossible for you to apply for the same without any external or expert help. In addition, if you want to learn more about your application status, then you will need to check it through the website, from where you had applied for the same.
As mentioned before, you will need to submit a certain number of documents after you have received the OCI Card. The following are a few of them.
A colored or normal print-out of the online report of the OCI Card status.
The original passport copy of the country where you previously lived (USA or UK).
An official acknowledgment receipt of the provided application for the OCI Card.
If you are a PIO cardholder, then you will need to send the original document to cancel it. If it has not been canceled prior to receiving the OCI Card, then the status of the latter will be nullified.
If you wish to re-issue your brand new OCI Card with the recent passport, then you will need to send your older passport, as well as the OCI Card, to cancel it. Once the cancellation procedure is completed, the Foreign Passport Agency will then issue a new OCI Card and integrate it with the recent Passport documentation.
What Are The Advantages to Have India OCI Visa?

Although it might not seem so, the application procedure of an OCI Card can be pretty intricate and complicated. Therefore, if you are not familiar with this aspect, then it will be better for you to choose us instead. This way, we would be able to prevent the common erroneous mistakes on the form and save you from suffering a painful rejection. Here is how we are going to help you with your project.
While working on your application, we will spend hours gathering as much information as we can for the same. Hence, it will be easier for you and us to finish up the whole procedure without making any mistakes. As we will be pre-occupied with your application form, you can make the hours count while working for your future without worrying about anything at all.
Once we are done with the form, we will then check all of your documentation properly. We will try to prepare everything as much as possible and, if you are missing something, then we will also notify you about it. Moreover, if you ask us, then we will streamline your documents and eradicate the unnecessary ones to make everything less complicated.
Submitting your documentation and application is not going to be enough for you. Aside from it, you will also need to track the same for the later period as well. However, if you hire us, then you will not need to consider anything in this respect at all. Instead of you, we will track your documents until they get approved. Even if they do not get authenticated, we will take care of the other procedures as well.
We have an in-house photography room. Hence, if you want, then we will click your photo and process it through our system. This way, you will not have to go to another photo studio and waste both your time and money. We do not ask for any extra fees to click your photo. Aside from it, we will also print as well as post all of your documents for you. It will save your precious time even more.
We, at OCI Cards, are always available for you. If you want, then you can reach us through email, call, or WhatsApp. We also provide Home Service for you to make things even more convenient. We have been working on the same for quite some years. Therefore, you can put all of your trust in us. We will try our best to be of your assistance!